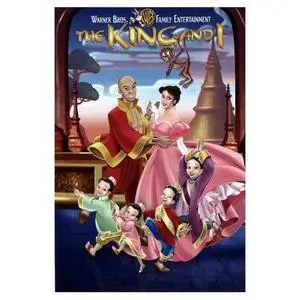 The King and I
AVI DivX | Video: 140 Kbps, 608 x 320 | MP3 128 Kbps
699 MB | 85 min | English language
One of the most celebrated Rodgers and Hammerstein musicals of all time is now a magically animated musical adventure certain to have the entire family "Whistling a Happy Tune!" Traveling to the exotic kingdom of Siam to instruct the Royal Children, English Schoolteacher Anna Leonowens soon discovers that her most difficult challenge is the stubborn, imperious King himself. But even as a wondrous friendship grows between Anna and the arrogant monarch, an evil sorcerer is conjuring up a plot to steal the throne! Sparkling with playful new characters kids will love, it's an enchantingly animated tale of royal romance, courtly intrigue and timeless musical favorites, including the timeless Rodgers and Hammerstein songs, "I Whistle a Happy Tune," "Getting to Know You," and "Shall We Dance?"