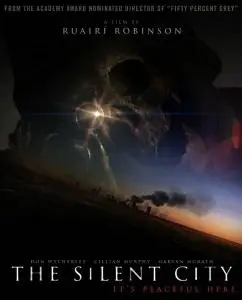 The Silent City
English | Subtitle: None | 7:13 | 1280 x 544 | PAL (25fps) | DivX | Audio: MP3 - 224kbps | 187 MB
Genre: War, Sci-fi, Short Movie
The story revolves around 3 soldiers who are on the outskirts of a war torn city. They are patrolling an area when a bomb is accidentally set off and they have to wait for help. The short is, well, pretty short. Clocking in at just around 5 minutes, there doesn't seem to be a whole lot you can do in that amount of time but the imagery was certainly there. Well done cinematography and CG make for what could possibly be a full length ordeal if done by the same people.
It took a bit, but while watching it I couldn't help but think that one of the soldiers looked a lot like Cillian Murphy. When the credits rolled, sure enough up came his name.
Would definitely like to see more from this team.
from:
http://www.imdb.com/title/tt0947076/
File size : 187 MiB
Format : Audio Video Interleave
Overal BitRate : 1432 KBps
PlayTime : 18mn 17s
Video Codec : DivX 4
Bit rate : 1195 KBps
Width : 1280
Height : 544
Aspect ratio : 2.35
Frame rate : 25
Bits/(Pixel*Frame) : 0.069
Audio Codec : MPEG1/2 L3
Bit rate : 224 KBps
Channels : 2 channels
Sampling rate : 44 KHz