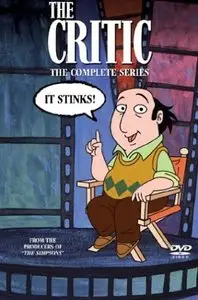 The Critic (Complete Collection)
English | XviD 1.0 | 576 x 432 | 920kbs | MP3 | 132 kb/s | 23 episodes | 4GB + 3% Recovery
The Critic is an American animated series revolving around the life of movie critic Jay Sherman, voiced by actor Jon Lovitz. It was created by Al Jean and Mike Reiss, both of whom had worked as writers on The Simpsons. The Critic had 23 episodes produced — and was one of the few shows to ever switch major networks mid-series: it was first broadcast on ABC in 1994 and later completed its original run on FOX in 1995. The show was produced by Gracie Films in association with Columbia Pictures Television (now Sony Pictures Television on reruns), and was animated by Film Roman.
El Crítico (The Critic) es una serie animada que fue por transmitida por la ABC en 1994 y después por la FOX en 1995. El show fue creado por Al Jean y Mike Reiss, productores y guionistas en Los Simpsons . El show fue producido por Gracie Films en asociación con Columbia Pictures, y fue animada por Film Roman. La serie se enfoca en la vida del crítico de cine Jay Sherman. En cada episodio hay parodias de una o dos películas de estreno reciente. Muchas de las parodias aparecieron en el show con Jay Sherman, como ejemplo de parodias están Howard Stern's End (Howard's End), Querida, me comí a los niños, (Querida, Encogí a los niños), El silencio de los borregos (El silencio de los inocentes), EL Rey Cucaracha (El Rey León), Abraham Lincoln: Detective de mascotas(Ace Ventura: Detective de Mascotas), y Aroma de Burro (Aroma de Mujer). También hay parodias de peliculas clásicas como la película original del Willy Wonka y la fábrica de chocolates y El Padrino.
IMDB
Screenshots: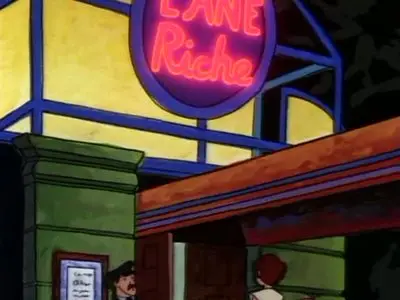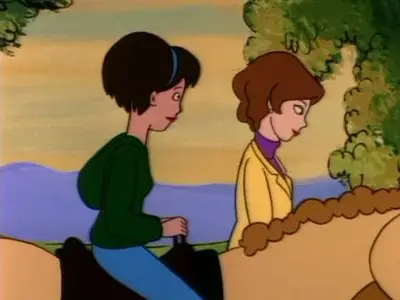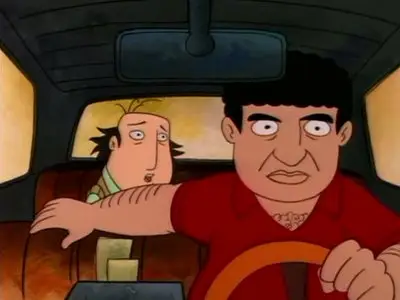 Rapidshare links - No password
http://rapidshare.com/files/238021242/The_Critic.part01.rar
http://rapidshare.com/files/238220871/The_Critic.part02.rar
http://rapidshare.com/files/238254253/The_Critic.part03.rar
http://rapidshare.com/files/238275815/The_Critic.part04.rar
http://rapidshare.com/files/238326144/The_Critic.part05.rar
http://rapidshare.com/files/238673211/The_Critic.part06.rar
http://rapidshare.com/files/238708595/The_Critic.part07.rar
http://rapidshare.com/files/238745059/The_Critic.part08.rar
http://rapidshare.com/files/241111315/The_Critic.part09.rar
http://rapidshare.com/files/241124294/The_Critic.part10.rar
http://rapidshare.com/files/241136698/The_Critic.part11.rar
http://rapidshare.com/files/239351948/The_Critic.part12.rar
http://rapidshare.com/files/241149066/The_Critic.part13.rar
http://rapidshare.com/files/239432385/The_Critic.part14.rar
http://rapidshare.com/files/241159712/The_Critic.part15.rar
http://rapidshare.com/files/241172636/The_Critic.part16.rar
http://rapidshare.com/files/241183152/The_Critic.part17.rar
http://rapidshare.com/files/241194712/The_Critic.part18.rar
http://rapidshare.com/files/243157892/The_Critic.part19.rar
http://rapidshare.com/files/243165228/The_Critic.part20.rar
http://rapidshare.com/files/243173466/The_Critic.part21.rar
http://rapidshare.com/files/243180961/The_Critic.part22.rar
http://rapidshare.com/files/243187506/The_Critic.part23.rar
http://rapidshare.com/files/243112837/The_Critic.part24.rar
http://rapidshare.com/files/243122886/The_Critic.part25.rar
http://rapidshare.com/files/243132437/The_Critic.part26.rar
http://rapidshare.com/files/243141510/The_Critic.part27.rar
http://rapidshare.com/files/243149946/The_Critic.part28.rar
http://rapidshare.com/files/242361903/The_Critic.part29.rar
http://rapidshare.com/files/242334185/The_Critic.part30.rar
http://rapidshare.com/files/242349269/The_Critic.part31.rar
http://rapidshare.com/files/242349269/The_Critic.part32.rar
http://rapidshare.com/files/235732483/The_Critic.part33.rar
http://rapidshare.com/files/235732483/The_Critic.part34.rar
http://rapidshare.com/files/235772581/The_Critic.part35.rar
http://rapidshare.com/files/235803376/The_Critic.part36.rar
http://rapidshare.com/files/236034436/The_Critic.part37.rar
http://rapidshare.com/files/236147394/The_Critic.part38.rar
http://rapidshare.com/files/236118424/The_Critic.part39.rar
http://rapidshare.com/files/236164316/The_Critic.part40.rar
http://rapidshare.com/files/236181335/The_Critic.part41.rar
http://rapidshare.com/files/237969089/The_Critic.part42.rar
http://rapidshare.com/files/237998428/The_Critic.part43.rar
http://rapidshare.com/files/238021166/The_Critic.part44.rar
<b><span style="color:#cc0033"><a href="http://cutt.red/iemieJiw6eeJ?search=The%20Critic%20%28Complete%20Collection%29" rel="nofollow noopener" onclick="log_click('The%20Critic%20%28Complete%20Collection%29', 'cutt.red'); return true;" target="_blank" rel="nofollow noopener noreferrer">All my uploads - Todas mis subidas</a></span></b>