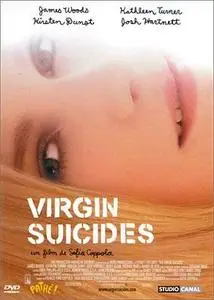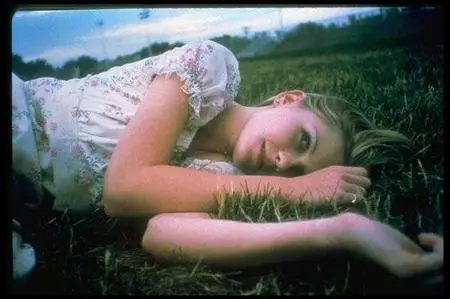 Video: XVID 576x304 23.98fps
Audio: MPEG Audio Layer 3 48000Hz stereo 153Kbps
700MB on Rapidshare
Previously criticized for her marginal acting skills, Sofia Coppola made her directorial debut with The Virgin Suicides and silenced her detractors. No amount of coaching from her director father (Francis Coppola) or husband (Spike Jonze) could have guaranteed a film this assured, and in adapting Jeffrey Eugenides's novel, Coppola demonstrates the sensitivity and emotional depth that this material demands. Surely the pain of youth and public criticism found its way into her directorial voice; in the story of four sisters who self-destruct under the steady erosion of their youthful ideals, one can clearly sense Coppola's intimate connection to the inner lives of her characters.
Played in a delicate minor key, the film is heartbreaking, mysterious, and soulfully funny, set in a Michigan suburb of the mid-1970s but timeless and universal to anyone who's been a teenager. The four surviving Lisbon sisters lost a sibling to suicide, and as its title suggests, the film will chart their mutual course to oblivion under the vigilance of repressive parents (Kathleen Turner and James Woods, perfectly cast). But The Virgin Suicides is more concerned with life in that precious interlude of adolescence, when the Lisbon girls are worshipped by the neighborhood boys, their notion of perfection epitomized by Lux (Kirsten Dunst) and her storybook love for high-school stud Trip (Josh Hartnett). Unfolding at the cusp of innocence and sexual awakening, and recalled as a memory, The Virgin Suicides is, ultimately, about the preservation of the Lisbon sisters by their own deaths–suspended in time, polished to perfection, and forever untainted by adulthood. –
Jeff Shannon
Actors:
James Woods, Kathleen Turner, Kirsten Dunst, Josh Hartnett, Michael Paré
Directors:
Sofia Coppola
Aspect Ratio:
1.85:1
Run Time:
96 minutes
Download links
http://www.ftp2share.com/file/10022/the.virgin.suicides.1999.html