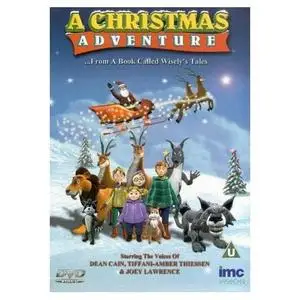 A Christmas Adventure
AVI DivX | Video: 174 Kbps, 576 x 416 | MP3 128 Kbps
499 MB | 49 min | English language
Do animals celebrate Christmas? Find out, in this unique and charming programme for children of all ages. This computer generated 3D animated story is endearingly told by Wisely Owl. The story is set in the North Woods at that very special time of year, Christmas.
This heartwarming adventure is filled with action, humour and suspense. Wisely's friends all team up when Santa's sleigh is forced to crash land in a severe blizzard. It is up to the friends to get Santa on his way again and save Christmas. Somewhere along the way they all learn the true spirit of Christmas.