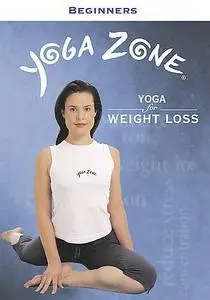 AVI DivX video 210kbps 624x464 MP3 128kbps
699MB 57min english language
Learn a series of simple Yoga exercises designed to burn fat quickly and efficiently, while also building flexibility and strength. Hosted by Yoga Zone teacher Al Bingham. Good for all skill groups and fitness levels.
Whether you're looking to stay trim or starting a weight reduction program, the Yoga Zone - Yoga for Weight Loss from Video Action Sports will help you reach your goal. Senior Yoga Zone Teacher Al Bingham leads this easy-to-follow workout that improves strength and flexibility while burning calories and building confidence and energy.