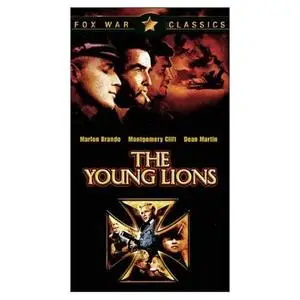 The Young Lions (1958) b&w
XVID | 640x272 25.00fps | Dolby AC3 48000Hz stereo 192Kbps| 02:40:31 | 1400MB | English
The story centers around the lives of three individuals, the young lions as the title would indicate. The backdrop is of course the greatest world conflict in recent memory, WWII. How the war shapes and changes the lives of these three men is the running theme. Marlon Brando plays a German officer named Christian Diestl. Montgomery Clift plays Noah Ackerman, a shy Jewish man who is molded by the war into a strong soldier. Dean Martin stars as the playboy Michael Whiteacre. He is a Broadway star that does not want to get involved with the war, and stops just short of avoiding the draft.