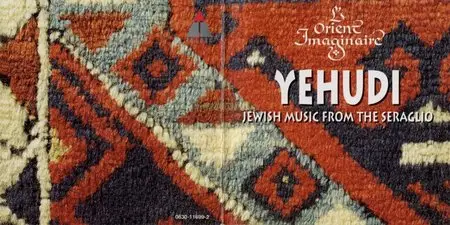 Sarband/L'Orient Imaginaire - Yehudi. Jewish Music from the Seraglio + DISCOGRAPHY
EAC FLAC (310 MB) | NO LOG | Embedded CUE | scans (25 MB) | OGG·160 (70 MB)
Teldec 0630-11699-2 (1994) | classical Turkish
"It was in the 18th century that the seraglio first excited Western European imagination, not least as a result of the Arabian Nights, which, first published in Europe in 1704, owed its immense and immediate popularity to its combination of the most daring intellectuality and consummate sensuality. With YEHUDI (the Ottoman word for Jew), L'Orient Imaginaire seeks to revive the centuries-old tradition of Jewish music at the court of Constantinople.
THE ANCIENT ORIENT, a land of vivid fantasies, fairy tales and legends. Throughout time, crusaders, adventurers, poets and lovers have all sought to unlock its languishing mysteries in order to gaze upon such a forbidden and unattainable world. In the end, they could only perceive the vision - the Orient of the imagination.".