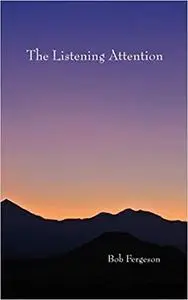 Bob Fergeson, "The Listening Attention"
English | 2010 | ISBN: 0979963060 | 107 pages | EPUB | 0.65 MB
If you're looking for the next level for your mindfulness or meditation practice, this book will take you there.
Bob Fergeson distills the best of his advice on the practical matters of the spiritual search in this little book of self-knowledge. Unafraid to speak of his own difficulties and realizations, Bob offers an everyman's guide to self-realization: not through believing the words of another, but through seeking within; cultivating what he calls the Listening Attention.