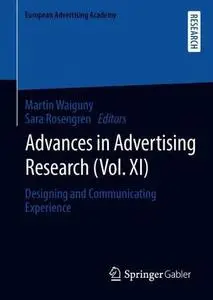 Advances in Advertising Research (Vol. XI): Designing and Communicating Experience by Martin K.J. Waiguny
English | PDF,EPUB | 021 | 349 Pages | ISBN : 3658322004 | 18.4 MB
This book provides insights into the inspiring and multifaceted field of advertising research, which is confronted with challenges regarding ad content and execution, media placement, as well as online and social media. Distinguishing between digital, classic, subtle and alternative advertising formats, renowned scholars from around the globe contribute state-of the-art research on these issues in 23 chapters.
Advances in Advertising Research are published by the European Advertising Academy (EAA). This volume is a compilation of research presented at the 18th International Conference in Advertising (ICORIA), which was held in Krems (Austria) in June 2019. The conference gathered around 150 participants from all over the world.
Editors
Prof. Dr. Martin K.J. Waiguny is Chair of the Academic Board and Professor of Marketing and Consumer Behaviour at the IMC University of Applied Sciences Krems, Austria.
Sara Rosengren is Professor of Business Administration (Marketing) and Head of Center for Retailing at Stockholm School of Economics.