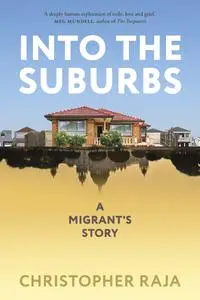 Into the Suburbs: A Migrant's Story by Christopher Raja
English | August 4th, 2020 | ISBN: 070226296X | 200 pages | EPUB | 0.64 MB
'In Calcutta we were crammed in among crowds, traffic and pollution. We had visions of breathing fresh, clean air and living in a classless society where everyone was your mate.' Christopher Raja was eleven years old when his father, David, decided to move the family to Australia in pursuit of the idyllic lifestyle. They brought their hopes and aspirations to a bungalow in Melbourne's outer suburbs. On the surface, the Rajas appeared to be living a 'normal' Australian life.