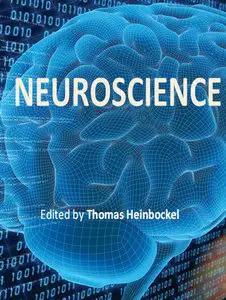 "Neuroscience" ed. by Thomas Heinbockel
InTeO | 2012 | ISBN: 9535106171 | 148 pages | PDF | 6 MB
This book comprises chapters on diverse topics in neuroscience ranging from cellular, computational, cognitive, and clinical neuroscience. Individual chapters focus on recent advances in specific areas including social neuroscience, which is a relatively new field that studies the neural basis of social interactions.
All chapters represent recent contributions to the rapidly developing field of neuroscience and illustrate the range of research conducted under the umbrella of the truly interdisciplinary neurosciences.
Contents
Preface
Section 1 Cellular and Computational Neuroscience
1 Is the Action Potential Waveform Constant?
2 Electrophysio logical Recording and Imaging of Neuronal Signals in Brain Slices
Section 2 Cognitive and Social Neuroscience
3 Neuropsychological Context of Marital Functioning
Section 3 Clinical and Cognitive Neuroscience
4 Apraxia: Clinical Types, Theoretical Models, and Evaluation
5 Neurocognitive Deficits in Patients with Obstructive Sleep Apnea Syndrome (OSAS)
6 Cognitive Disturbances in Sneddon and Antiphospholipid Syndromes
7 Cognitive Features of Vascular Dementia
with TOC BookMarkLinks[/right