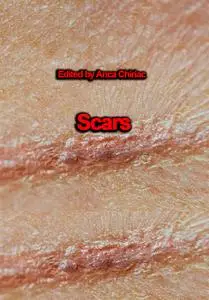 "Scars" ed. by Anca Chiriac
ITExLi | 2019 | ISBN: 1838818928 9781838818920 1838818936 9781838818937 | 71 pages | PDF | 12 MB
The book aims at providing a guideline for the diagnosis and treatment of scars, as well as opening research paths for future developments.
SCARS is an updated and comprehensive overview focused on the pathological scarring process. The chapters are written by international authors, researchers, and clinical practitioners with an interest in scars and united in a valuable study.
Contents
1.Introductory Chapter: Scars
2.Scarring After Burn Injury
3.The Specificities of Electrical Burn Healing
4.Endometriosis of Postoperative Scar
5.Keloids and Hypertrophic Scars Can Now Be Treated Completely by Multimodal Therapy, Including Surgery, Followed by Radiation and Corticosteroid Tape/Plaster
6.Scars: A New Point of View in Plastic Surgery
1st true PDF with TOC BookMarkLinks