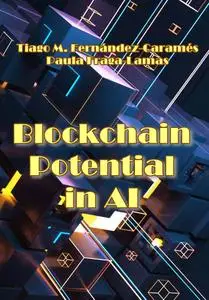 "Blockchain Potential in AI" ed. by Tiago M. Fernández-Caramés, Paula Fraga-Lamas
ITexLi | 2022 | ISBN: 1789840945 9781789840940 1789840937 9781789840933 1789855535 9781789855531 | 82 pages | PDF | 6 MB
This book presents some of the latest advances in the convergence of BC and AI, gives useful guidelines for future researchers on how blockchain (BC) can help artificial intelligence (AI) and how AI can become smarter, thanks to the use of BC. This book specifically analyzes the past of BC through the history of Bitcoin and then looks into the future: from massive internet-of-things (IoT) deployments, to the so-called metaverse, and to the next generation of AI-powered BC-based cyber secured applications.