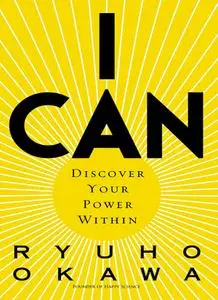 I Can: Discover Your Power Within by Ryuho Okawa
English | November 7th, 2019 | ISBN: 1937673251 | 103 pages | EPUB | 1.91 MB
There are countless books on self-development, but none as deep and religious as I Can -Discover Your Power Within- by Ryuho Okawa. In this enlightening masterpiece by Okawa, the Master and CEO of Happy Science, you can gain stronger confidence in yourself, overcome adversities and anxieties, and make your dreams come true by learning the spirit of self-help and by knowing the secret to your creative power within. "Saving the poor" is an important idea that leads to world peace, but so are "thoughts have real power," "each person should make effort every day," and "God helps those who help themselves."