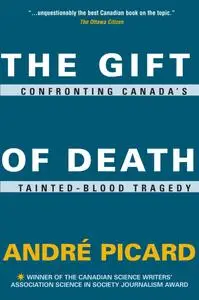 The Gift of Death: Confronting Canada's Tainted Blood Tragedy by André Picard
English | December 30th, 2019 | ISBN: 0002554151, 0006385753 | 320 pages | EPUB | 0.60 MB
Few Canadians know of "Mr. L," an auto worker in Ontario who gave "the gift of life" in 1984 as part of a company blood donor drive. Many more will remember Kenneth Pittman, a 53-year-old heart patient, who died after being infected with AIDS — from Mr. L's blood. They will also remember Mr. Pittman's wife, Rochelle, who contracted the virus from her husband because his doctor decided not to inform them of Mr. Pittman's fatal disease.