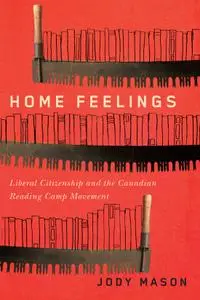 Home Feelings: Liberal Citizenship and the Canadian Reading Camp Movement (Carleton Library) by Jody Mason
English | December 18th, 2019 | ISBN: 0773558861, 077355887X | 368 pages | EPUB | 14.62 MB
Literature, literacy, and citizenship took on new and contested meanings in early twentieth-century Canada, particularly in frontier work camps. In this critical history of the reading camp movement, Jody Mason undertakes the first sustained analysis of the organization that became Frontier College in 1919. Employing an interdisciplinary approach, Home Feelings investigates how the reading camp movement used fiction, poetry, songs, newspapers, magazines, school readers, and English-as-a-second-language and citizenship manuals to encourage ideas of selfhood that were individual and intimate rather than collective.