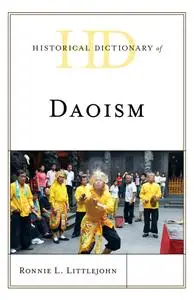 Historical Dictionary of Daoism (Historical Dictionaries of Religions, Philosophies, and Movements) by Ronnie L. Littlejohn
English | November 29th, 2019 | ISBN: 1538122731 | 310 pages | EPUB | 1.42 MB
Daoism is the oldest indigenous philosophic-spiritual tradition of China and one of the most ancient of the world's spiritual structures. The name Daoism comes from the term dao, which means a "way" or a "road" through the field or woods to one's village. It is also means the "way" to do something, such as how a master craftsman carves wood, makes a bell, or even butchers an ox. But dao is also a nominative in the history of Daoism, referring to the energizing process that permeates and animates all of reality and moves it along. However, both text and practice in this tradition insist that dao itself cannot be described in words; it is not God in the sense of Western philosophy or religion.