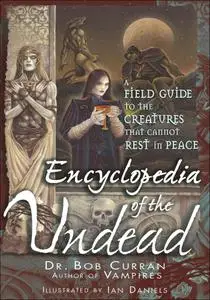 Encyclopedia of the Undead: A Field Guide to the Creatures That Cannot Rest in Peace by Bob Curran
English | March 19th, 2009 | ISBN: 1564148416 | 312 pages | EPUB | 5.95 MB
What lurks out there in the fog?
What was that eerie sound in the dead of night?
What flitted by at the end of the street, just beyond the farthest street lamp?