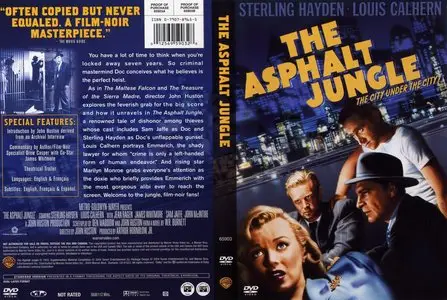 The Asphalt Jungle (1950)
DVD9 | ISO+MDS | NTSC 4:3 | Cover + DVD Scan | 01:58:00 | 5,24 Gb
Audio: #1 English AC3 2.0/1.0 @ 192 Kbps; #2 French AC3 1.0 @ 192 Kbps
Subtitles: English, French, Spanish
Genre: Crime, Film-Noir, Drama
Director:
John Huston
Stars:
Sterling Hayden, Louis Calhern, Jean Hagen
'Doc' Riedenschneider (Sam Jaffe) is a legendary crime 'mastermind'. He has just been released from prison. He has a new scheme for a million-dollar burglary. He enlists safecracker Louis (Anthony Caruso), reinforcer Dix Handley (Sterling Hayden), experienced driver Gus (recognize James Whitmore) and financial backing by Emmerich (Louis Calhern). Staffing is a problem for legitimate business as well as the nefarious types and a smooth heist becomes fraught with an accumulation of errors that spiral out of control. What the viewer sees is a masterpiece of the "noir" genre with subtle reference to a disaffected urban underground community.
The Asphalt Jungle is a brilliantly conceived and executed anatomy of a crime – or, as director John Huston and scripter Ben Maddow put it, "a left-handed form of human endeavor." Recently paroled master criminal Erwin "Doc" Riedenschneider (Sam Jaffe), with funding from crooked attorney Emmerich (Louis Calhern), gathers several crooks together in Cincinnati for a Big Caper. Among those involved are Dix (Sterling Hayden), an impoverished hood who sees the upcoming jewel heist as a means to finance his dream of owning a horse farm. Hunch-backed cafe owner (James Whitmore) is hired on to be the driver for the heist; professional safecracker Louis Ciavelli (Anthony Caruso) assembles the tools of his trade; and a bookie (Marc Lawrence) acts as Emmerich's go-between. The robbery is pulled off successfully, but an alert night watchman shoots Ciavelli. Corrupt cop (Barry Kelley), angry that his "patsy" (Lawrence) didn't let him in on the caper, beats the bookie into confessing and fingering the other criminals involved. From this point on, the meticulously planned crime falls apart with the inevitability of a Greek tragedy. Way down on the cast list is Marilyn Monroe in her star-making bit as Emmerich's sexy "niece"; whenever The Asphalt Jungle would be reissued, Monroe would figure prominently in the print ads as one of the stars. The Asphalt Jungle was based on a novel by the prolific W.R. Burnett, who also wrote Little Caesar and Saint Johnson (the fictionalized life story of Wyatt Earp).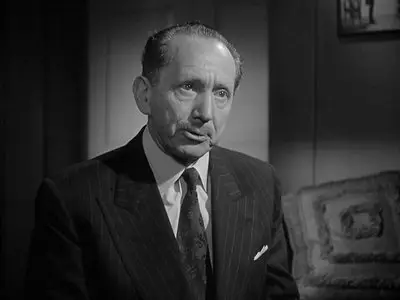 People are being cheated, robbed, murdered, raped. And that goes on 24 hours a day, every day in the year. And that's not exceptional, that's usual. It's the same in every city in the modern world. But suppose we had no police force, good or bad. Suppose we had…just silence. Nobody to listen, nobody to answer. The battle's finished. The jungle wins. The predatory beasts take over.


Police Commissioner Hardy,
The Asphalt Jungle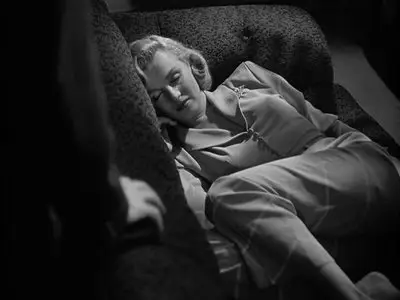 Much imitated, The Asphalt Jungle was one of the first caper films to show a crime and its consequences from the criminals' point of view. It's one of director John Huston's most gritty and suspenseful films, centering on a recently paroled criminal's scheme to make one last big hit. The cast of reliable character actors includes Sterling Hayden, James Whitmore and Sam Jaffe, and a little-known seductress named Marilyn Monroe, who had a small part. Based on a novel by W.R. Burnett, The Asphalt Jungle was innovative for 1950, as Huston told a crime-doesn't-pay story without the usual distancing and moralizing. It is more of a character study than an action film, and countless films that came later, all the way to Pulp Fiction, have paid it homage, some unknowingly. Some of the more direct remakes of the same plot include Cairo, A Cool Breeze, and The Badlanders.


Michael Betzold, Rovi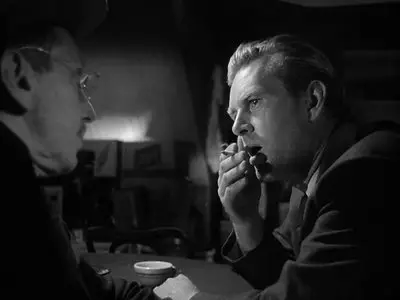 Coming at the end of the decade in 1950 - which effectively ended Hollywood's much cherished Golden Age - was MGM's THE ASPHALT JUNGLE. A superbly structured gritty crime drama it was one of the last of the great Noir thrillers. Produced for the studio by Arthur Hornblow Jr. from a novel by W.R. Burnett it was beautifully written for the screen by Ben Maddow and John Huston and outstandingly directed by Huston. The assembled cast couldn't be better even down to the smallest parts such as Ray Teal turning up as a patrolling policeman. The picture is notable also for an early appearance of Marilyn Monroe as the kittenish ingenue of shady lawyer Louis Calhern. Stylishly photographed in stunning black & white by Harold Rosson THE ASPHALT JUNGLE has joined the ranks, alongside "The Killers" (1946) and "Out Of The Past" (1947), as the finest Noir ever made.




An old time criminal Doc Redinschneider (Sam Jaffe) has just been released from prison and has devised a plan for the "perfect" caper ("I could sell it on the open market for $100,000"). He approaches a small time racing "fixer" Cobby (a brilliant Marc Lawrence) who in turn arranges with dishonest lawyer Alonzo Emmerich (Calhern) to finance the heist of a million dollar diamond haul from a major jewellery firm. Emmerich is also to act as a "fence" to offload the gems. Hired is expert safe-cracker Louis Ciavelli (Anthony Caruso), the humpback Gus (James Whitmore) as the driver and a small time hoodlum Dix Handley (Sterling Hayden) as the group's strong arm.




The robbery itself is a success (a riveting intense sequence) but things start to go terribly wrong. First Ciavelli is accidentally shot and then Emmerich, along with an accomplice (an impressive Brad Dexter) attempt a double cross which is thwarted by Dix after a shootout. With the loot now just so much junk Reidinschneider and Dix must go on the run. The movie culminates with Emmerich committing suicide, Redinschneider, Cobby and Gus being arrested and ends with the fatally wounded Dix making a dash out of the city to reach his family farm in the country.




Performances are terrific! Hayden was never better and only came close to matching this portrayal six years later in Kubrick's brilliant "The Killing" (1956). Outstanding also is Sam Jaffe as the master criminal, Louis Calhern as the crooked lawyer, Marc Lawrence as the "fixer" ("I always sweat when I count money - it's the way I am") and John McIntire as the determined Police Commissioner. All things considered THE ASPHALT JUNGLE is probably the most perfectly cast film ever. The only minor disappointment is the sparse music score by the great Miklos Rozsa.




There is a splendid dramatic main title and continues after the credits for a short while but then no more music is heard until the final six or seven minutes of the picture when there is a hectic rhythmic orchestral statement to accompany the mortally wounded Dix and his frantic drive to his family's farm. Then as he reaches home, collapses and lays dying in a pasture the music segues into a reflective melodic theme for the end title. The lack of a full score however is but a minor quibble and does little to alter the fact that THE ASPHALT JUNGLE remains an exercise in meticulous motion picture making.


IMDB Reviewer,
50 out of 52 people found this review useful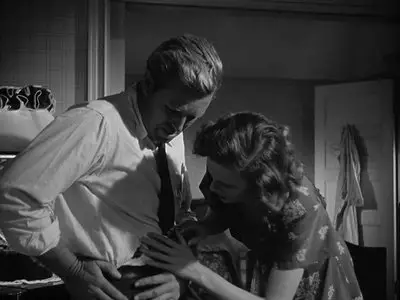 Great film noir by director John Huston, this one featuring actor Sterling Hayden's best performance - his character leads the group of 'specialists' assembled for a heist (he would later play a similar role in director Stanley Kubrick's The Killing (1956)). The crime story is based on a novel by W.R. Burnett (Wake Island (1942)); Huston co-wrote the screenplay with Ben Maddow. The cast, which is outstanding, includes Louis Calhern, Jean Hagen, James Whitmore, Sam Jaffe, and even an early appearance by Marilyn Monroe. Huston & Maddow earned an Oscar nomination for their Screenplay, as did Huston for his direction. Harold Rosson's B&W Cinematography was also nominated. Like screenwriter Maddow, actor Jaffe would earn his only Academy recognition for his work on this film; his Doc Riedenschneider character is the mastermind for the jewelry robbery that begins fine, but ends badly when their fence (Calhern) double crosses them. Added to the National Film Registry in 2008.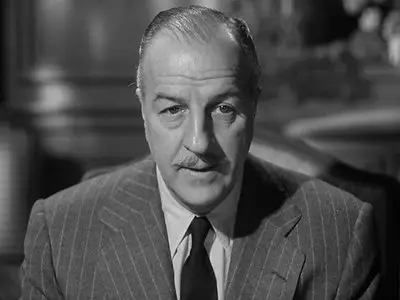 Special Features:
- Audio Commentary by Author/ Film Noir Specialist Drew Casper and Co-Star James Whitmore
- Introduction by John Huston (Derived from an Archival Interview) (0:50)
- Theatrical Trailer (2:36)
All Credits goes to Original uploader.
No More Mirrors, Please.
C5EB2ED5B3AE944E51CF313D9D4FCC3D *Asfadjung.avaxhome.ru.part01.rar
D768840683C72381F13B1BC95404A7EF *Asfadjung.avaxhome.ru.part02.rar
FCB5E2330A2C99FFE0430E900078ADC6 *Asfadjung.avaxhome.ru.part03.rar
60FA58743617D8CA23BA2DF6511F797A *Asfadjung.avaxhome.ru.part04.rar
21FCF885EE1D714EC808DC17DEF4FD29 *Asfadjung.avaxhome.ru.part05.rar
6A7690F6FD9A7F00D2DAC36FD0FB42F6 *Asfadjung.avaxhome.ru.part06.rar
3193767F0B1341632970A2BF5F8E252E *Asfadjung.avaxhome.ru.part07.rar
73344BB53407246A53926462FD0A7D99 *Asfadjung.avaxhome.ru.part08.rar
43469938D18F158AC4739474328662AD *Asfadjung.avaxhome.ru.part09.rar
0D0AA2203A76393747C5E30C511DEEF5 *Asfadjung.avaxhome.ru.part10.rar