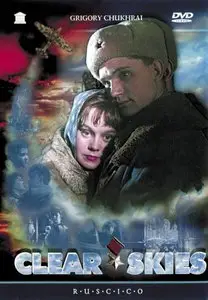 Clear Skies (1961)
DVD9 | ISO+MDS | NTSC 4:3 | 01:43:46 | 7,71 Gb
Audio: Russian AC3 5.1/1.0 @ 448/192 Kbps; English, French - AC3 5.1 @ 448 Kbps (each)
Subs: Russian, English, French, Spanish, Italian, German
Genre: Romance, War, Drama
Director:
Grigoriy Chukhray
Writer:
Daniil Khrabrovitsky
Stars:
Nina Drobysheva, Evgeniy Urbanskiy, Natalya Kuzmina
Grigory Chukhrai directs this dramatic story of love, trust, and courage starring Yevgeny Urbansky. Test pilot Alexei Astakhov was taken prisoner during WWII. Upon his return home, the hero of the Soviet Union was expelled from the Communist Party, fired from his job, and deprived of all decorations. For years he has been unable to go back to the work he loves. Gradually, Astakhov loses faith in himself and begins to drink. But the love of his wife saves him and inspires him with hope for justice. This 1961 film takes on Stalin with its blend of politics and romantic drama. After being a war prisoner in World War II, a Soviet pilot doesn't get a soldier's welcome when he returns to his native land. Instead, everyone turns their backs on the would-be hero, and he turns to alcohol. His only solace lies in the love of his wife, as she challenges him to right the wrongs done to him.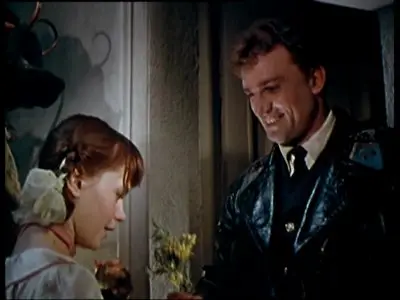 Probably the most daring Soviet movie from Khrushchev's "warming" period, directed by Grigori Chukhrai (whose son Pavel made the Oscar-nominated "The Thief.") Of course, such movie was possible only after Stalin's death when Khrushchev in 1956 denounced the "cult of personality" and all of Stalin's purges. This movie deals with exactly that subject.




Chukhrai had a hard and very delicate task on his hands because he had to portray the issue while still following the propaganda guide-lines and affirming the righteousness of the whole communist system, so that the movie would actually pass the censors. What he did was create a story seen through the eyes of a young woman who fell in love with a pilot during WWII. Her lover then was captured by the Germans and, after he was able to return home, was imprisoned as a traitor. When he is released during the Khrushchev period, he attempts to deal with the repercussions of his past experiences, trying to start a new life.




The movie, naturally, has a very happy, Soviet-style ending, but it manages to show pretty well the dramatic struggle of a man who genuinely loves his country and tries to undestand what he has done wrong, and his lover who stood beside him all along. I wouldn't say that "Chistoye Nebo" is any sort of a masterpiece (although it's kind of hard for me to judge), but it was an extremely important work for its own time period, and still carries a potent historical significance.


IMDB Reviewer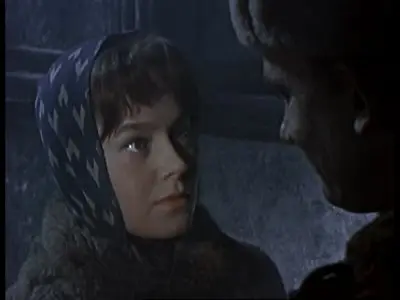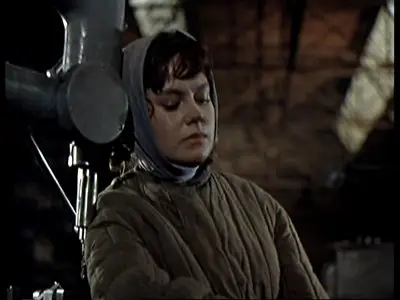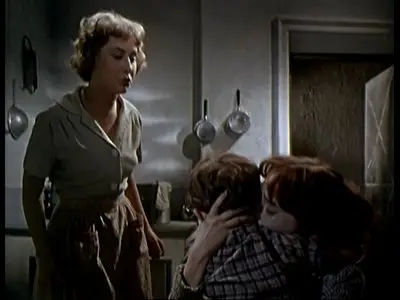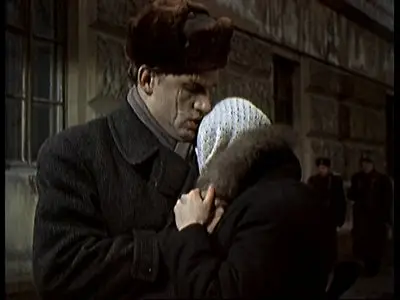 Special Features:
- Documentary "Death Camp" (06:25, In Russian with the same subs as in main feature)
- Interview with Grigori Chukhrai (13:09, In Russian with the same subs as in main feature)
- Photo album "Memories of Grigori Chukhrai"
- Filmographies
- Photo album
Many Thanks to Original uploader.