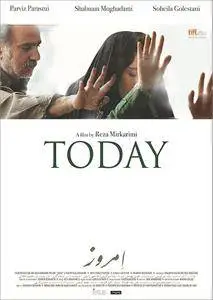 Emrouz (2014)
DVDRip | MKV | 704x540 | x264 @ 1750 Kbps | 85 min | 1,18 Gb
Audio: Persian AC3 5.1 @ 224 Kbps | Subs: English, Español, Persian, Arabic (العربية)
Genre: Drama
Director:
Reza Mirkarimi (as Seyyed Reza Mir-Karimi)
Writers:
Reza Mirkarimi (as Seyyed Reza Mir-Karimi), Shadmehr Rastin
Stars:
Soheila Golestani, Roozbeh Hesari, Ashkan Jenabi
A taxi driver takes a young woman at a small Iranian hospital. As long as he gets there he realizes that he must take crucial decisions that may change his life.
… Mirkarimi's creative obsession with the less dramatic moments of life and his appreciation of spiritualism were well noticed and hailed in two of his previous works: So Close, So Far (2005) and As Simple As That (2008). He approaches this loosely plotted story in Today with the same spiritual and aesthetic vision that he developed in his previous works; it is a simple, realistic yet stylized story that is pregnant with both tragedy and hope. Moreover, in Today Mirkarimi's collaboration with Shadmehr Rastin, the acclaimed Iranian film critic and screenwriter, has created a series of subtle and stylized dialogues, especially found within a few conversations between Sedighe and Younes.

Today lacks the "cool effect" that one might usually find in contemporary Hollywood films. Instead, as a work of world cinema with subtle use of the realistic mise-en-scène at which Iranian neorealist cineastes excel, the elements found in this film can be seen as producing psychological effects of melancholy while having the spiritual impulses of undecided hope.

After watching Mirkarimi's film, viewers are left with one critical and unsettling question: Will this child live in the same nightmare in which his or her mother lived or will he or she live in a better world? Mirkarimi never gives a specific answer to this question but the vivid image of the child at the end of Today might easily be seen as a symbol of hope resting at the heart of the film –a solitary image of a figure that, with the forces of its universal implications, could continue to haunt any viewer's mind.
(click to enlarge)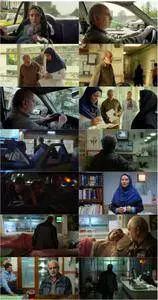 More in My Blog