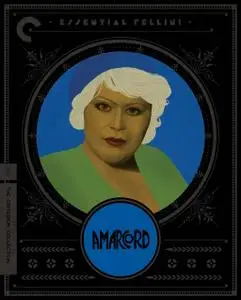 Essential Fellini. Disc 12/15. Amarcord (1973) [Criterion Collection]
BDRip 1080p | MKV | AVC, 1920x1040, ~ 4.1 Mbps | 2hr 05mn | 4.34 GB
Italian (Italiano): AC3, 1 ch, 448 kbps \ English: AC3, 1 ch, 192 kbps \ English: AC3, 1 ch, 192 kbps
Subtitles: English
Genre: Comedy, Drama


Directors:
Federico Fellini
Writers:
Federico Fellini (story), Tonino Guerra (story)
Stars:
Magali Noël, Bruno Zanin, Pupella Maggio
Federico Fellini returned to the provincial landscape of his childhood with this carnivalesque reminiscence, recreating his hometown of Rimini in Cinecittà's studios and rendering its daily life as a circus of social rituals, adolescent desires, male fantasies, and political subterfuge. Sketching a gallery of warmly observed comic caricatures, Fellini affectionately evokes a vanished world haloed with the glow of memory, even as he sends up authority figures representing church and state, satirizing a country stultified by Fascism. Winner of Fellini's fourth Academy Award for best foreign-language film, Amarcord remains one of the director's best-loved creations, beautifully weaving together Giuseppe Rottuno's colorful cinematography, Danilo Donati's extravagant costumes and sets, and Nino Rota's nostalgia-tinged score.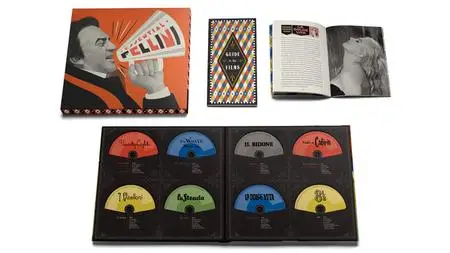 Essential Fellini:
One hundred years after his birth, Federico Fellini still stands apart as a giant of the cinema. The Italian maestro is defined by his dualities: the sacred and the profane, the masculine and the feminine, the provincial and the urbane. He began his career working in the slice-of-life poetry of neorealism, and though he soon spun off on his own freewheeling creative axis, he never lost that grounding, evoking his dreams, memories, and obsessions in increasingly grand productions teeming with carnivalesque imagery and flights of phantasmagoric surrealism while maintaining an earthy, embodied connection to humanity. Bringing together fourteen of the director's greatest spectacles, all beautifully restored, this centenary box set is a monument to an artist who conjured a cinematic universe all his own: a vision of the world as a three-ring circus in which his innermost infatuations, fears, and fantasies take center stage.
Special Features:
- Audio commentary from 2006 by film scholars Peter Brunette and Frank Burke