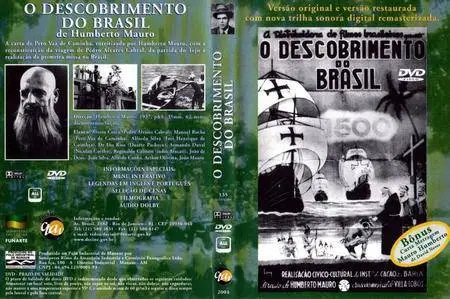 O Descobrimento do Brasil (1936)
The Original and The Restored versions
DVD9 | ISO+MDS | NTSC 4:3 | Cover | 01:01:39 / 01:02:59 | 7,32 Gb
Audio: Português AC3 2.0 @ 448 Kbps | Subs: English
Genre: Adventure, History
Director:
Humberto Mauro
Writers:
Bandeira Duarte (dialogue), Humberto Mauro
Stars:
Alvaro Costa, João de Deus, Manoel Rocha
The story begins on March 9, 1500, when the fleet of Pedro Álvares Cabral left Lisbon for the Indies. An animated map shows the route followed by the fleet, passing through the Canary Islands, Cape Verde and São Nicolau. The night of the following day, the ship of Vasco de Ataíde was lost. The Portuguese continue their journey through unknown waters until between April 21 and 22 discover signs of land and see the mountain Pascoal, on the Brazilian coast. When surveying the place they make contact with the local natives, called Indians, and take two to meet the Cabral. The meetings are friendly and the Indians help the crew to restore their provisions and barrels of water. At the end, there is the great celebration of the First Mass in Brazil with the participation of all crew members and large numbers of natives.


Google-traslated from Portuguese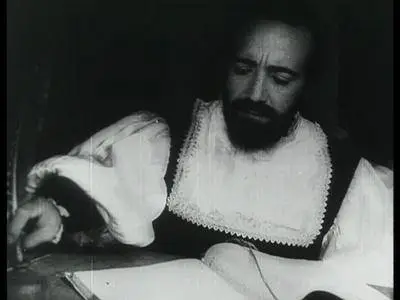 No great performances required, no rich plot written, this is a simple and unpretentious reenactment of Pêro Vaz de Caminha's letter to king D. Manuel I of Portugal.




Pêro Vaz de Caminha was the senior scribe of the Portuguese armada of Pedro Álvares de Cabral that officially discovered Brazil in 1500, and this letter marks the beginning of the current country Brazil, founded on Portuguese colonization. Just for that reason this is an interesting enough film to anyone interested in world history.




The somewhat hammy acting is interspersed with text separators, but hey!, these were the 30's, cinema everywhere was still getting used to the 'talkies' and still had too much of the 20's influence to be really good. The Portuguese sailors' anguish on their long months at sea, the portrait of the native Brazilians, and the contact between the two civilizations are moving and funny enough because of the innocence with which they were acted.




All in all, good piece of entertaining, a classic of Brazilian cinema and a worthy theme. And it could kinda be considered a great-grandfather of Ridley Scott's 1492.



IMDB Reviewer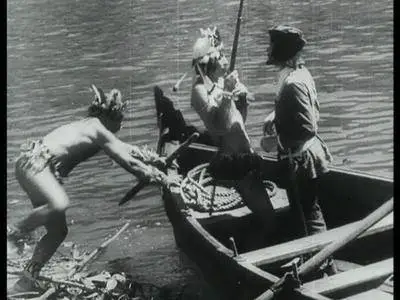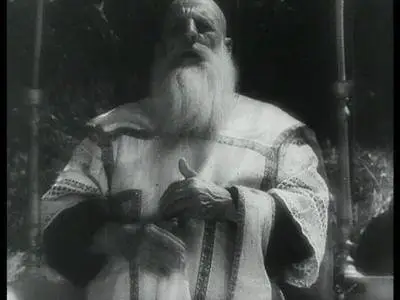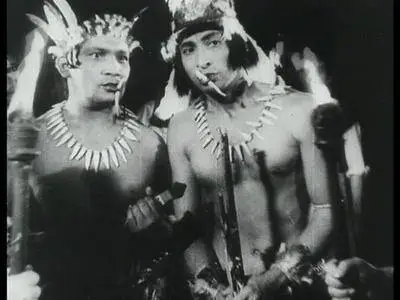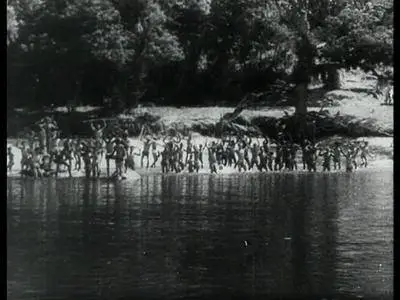 Special Features:
- Documentary 'Mauro, Humberto (1964)' (IMDB, 20:26)
- Restoration, Script, Iconography
All Credits goes to Original uploader.