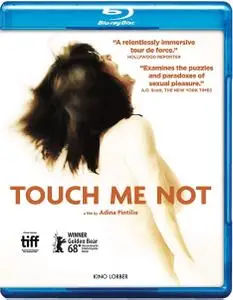 Touch Me Not (2018)
BRRip 720p | MKV | 1280x722 | x264 @ 1200 Kbps | 128 min | 1,17 Gb
Audio: English AAC 2.0 @ 100 Kbps | Subs: English (embedded in MKV)
Genre: Drama
Director
: Adina Pintilie
Writer
: Adina Pintilie
Stars
: Laura Benson, Tómas Lemarquis, Christian Bayerlein
"Tell me how you loved me, so I understand how to love." Together, a filmmaker and her characters venture into a personal research project about intimacy. On the fluid border between reality and fiction, Touch Me Not follows the emotional journeys of Laura, Tómas and Christian, offering a deeply empathetic insight into their lives. Craving for intimacy yet also deeply afraid of it, they work to overcome old patterns, defense mechanisms and taboos, to cut the cord and finally be free. Touch Me Not looks at how we can find intimacy in the most unexpected ways, at how to love another without losing ourselves.
A brave film that puts things, people, dimensions and perspectives on the table of truth, things that we do not look at easily, we do not look at at all or look with too much judgment and prejudice.

I loved Laura from start to end, she kept the film in her hand in an extremely difficult role, an excellent actress that I would love to see in other productions.

I also liked the music and cinematography, as well as the director's passion for innovation and experiment, her overall curiosity for life and courage to jump in the unknown.

"Touch me not" is not a movie to fall in love with and not for people who live life at its surface, but it is a necessary, human and useful film, a movie that stays with you and raises new questions if you leave yourself open and allow it, if you accept the journey the director proposes to you.

My opinion is that the film deserves its Golden Bear award, and because it's also a debut film for the director, the performance is even more impressive. I expect Adina Pintilie to return in the coming years with surprising productions as there's a lot of potential in her.
(click to enlarge)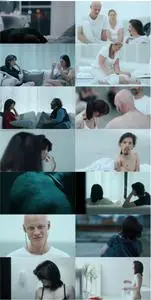 More in My Blog