The Awful Truth (1937)
DVD5 | ISO | NTSC 4:3 (720x480) | 01:30:37 | 3,97 Gb
Audio: English AC3 2.0 @ 192 Kbps | Subs: English, French, Portuguese, Japanese, Spanish
Genre: Comedy, Romance | Won Oscar | USA
Leo McCarey directed this classic screwball comedy in which Cary Grant and Irene Dunne play Jerry and Lucy Warriner, a couple whose marriage is starting to fall apart. Jerry informs Lucy that he's taking a vacation alone in Florida; instead, he holes up with his buddies and plays poker for a week (while sitting under a sun lamp so he'll have an appropriate tan). Lucy concludes that Jerry was never in Florida just as Jerry discovers that Lucy was spending her time with Armand Duvalle (Alex D'Arcy), a handsome voice teacher. Both Jerry and Lucy believe the other was unfaithful, so they agree to a trial divorce, with a bitter battle fought over custody of Mr. Smith, the dog (Lucy gets the dog, but Jerry has visitation rights). Determined to make Jerry jealous, Lucy continues keeping company with Armand while also dating Daniel Leeson (Ralph Bellamy), a wealthy oil man from Oklahoma. Convinced that turnabout is fair play, Jerry starts going out with Dixie Belle Lee (Joyce Compton), a brassy nightclub singer, as well as socialite Barbara Vance (Molly Lamont). However, Lucy has belatedly decided that she wants Jerry back, and she hatches a plan to win him back by making a spectacle of herself at a party. The Awful Truth was based on a play which had been filmed twice before, but McCarey gave his superb comic cast free reign to improvise and add new business, and the results were splendid; you haven't lived until you've heard Irene Dunne attempt to sing "Home on the Range."
IMDB
DVD Savant
A superbly lighthearted production, and the epitome of 1930s screwball comedies. Grant tells wife Dunne that he is going on a short Florida vacation, but then spends his time playing poker with the boys, establishing an alibi by burning himself under a sunlamp. When he returns home he finds his wife absent; then she appears with D'Arcy, a dashing voice teacher. Both Grant and Dunne assume that the other has been unfaithful and, after a rousing round of accusations, they decide to accept a 90-day interlocutory divorce. Their main courtroom battle focuses on their pet dog, Mr. Smith (Asta of the "Thin Man" series). As the legal wrangling moves into full swing, Dunne not only continues to see D'Arcy, but befriends Oklahoman oil baron Bellamy. Meanwhile, Grant looks up an old flame, Compton, a sexy nightclub singer. Dunne and Grant go their separate ways, but are still drawn to each other. When Grant begins to fall for socialite Lamont, Dunne invades a party at her mansion, pretending to be drunk and carrying on wildly until Grant escorts her home. She convinces him to drive her to their mountain retreat, where they play a cat-and-mouse game, finally acknowledging that they still love each other.




This classic comedy began life as a 1922 stage hit and had been filmed twice previously–in 1925 as a silent with Agnes Ayres and Warner Baxter, and again in 1929 with Henry Daniell and Ina Claire. Director Leo McCarey maintained the basic premise of the play but improved it greatly, adding sophisticated dialogue and encouraging his actors to improvise around anything they thought funny. THE AWFUL TRUTH was in the can in six weeks, and was such a success that Grant and Dunne were teamed again in another splendid comedy, MY FAVORITE WIFE, and in a touching tearjerker, PENNY SERENADE. The film was nominated for an Academy Award for Best Picture and disappointingly remade in 1953 as LET'S DO IT AGAIN with Jane Wyman and Ray Milland.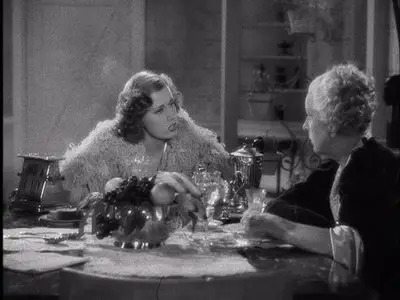 'The Awful Truth' is a screwball comedy starring Cary Grant, resulting in one of the more entertaining of his entries in the genre. Along with 'Bring Up Baby' and 'His Girl Friday' it belongs to the best; the similarities between the three are very noticable, but the differences are the important ones. As a battle of the sexes, especially when it comes to words and will, these films are entertaining as comedy gets. All you need is a man and a woman, loving each other without admitting it, and a third person who ends up being duped.




Here the outcome is obvious before the film really begins. After a quarrel Lucy (Irene Dunne, getting top billing) and Jerry (Grant) decide it is time for a divorce. They simply don't trust each other anymore, and to be honest, the reasons seem good enough. Still, it is very clear they love each other very much, so the story shows what happens in these couple of weeks before ending up together, which sounds like a spoiler, but really, think again. On the way to happiness they have an argument over who gets the dog. Court's decision: Lucy, but Jerry is allowed to visit.




This gives Jerry enough reason to enter Lucy's house once in a while. The first time we get to see this is right after she has met Dan (Ralph Bellamy), a not so bright oil-man from Oklahoma, just waiting to be made fun of. His mother (Esther Dale) does not like Lucy very much. Jerry dates women, one dancer who knows how to shock when her skirt is lifted while singing "Gone with the Wind", of course representing that wind. Later he tries to find happiness with the rich Barbara Vance (Molly Lamont). Of course nothing works out.




Before Katharine Hepburn and Rosalind Russell, under the direction of Howard Hawks in both cases, it was Leo McCarey who directed Cary Grant together with Irene Dunne for this film. Apparently through improvising the director and stars have created a brilliant example of screwball, with smiles in every scenes, and some great laughs in between. Dialogue is timed perfect, and a simple joke like falling out of a chair is working with the help of Grant. Dunne steals the show in a later sequence when she pretends to be Grant's sister.




You could argue about the greatest coupling Grant has had in this genre. I think 'His Girl Friday' is the best of the pack, but I like Grant more with eithe Dunne or Hepburn. As single performers I would go with Hepburn and Grant, but as a duo this film proves how good they work together. In 'My Favorite Wife' (1940, Garson Kanin) and 'Penny Serenade' (1941, George Stevens) they showed it two more times. The first is another fine example in screwball comedy.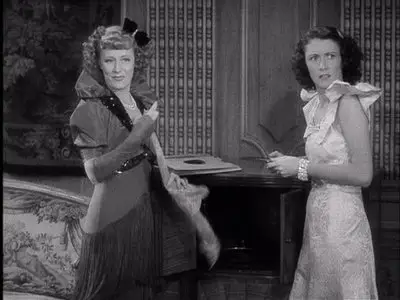 The Awful Truth is a solid screwball farce that only gets stronger as it goes along. After a relatively flaccid, slow-paced first half, the film begins to really pick up speed once Bellamy's drawling oilman is on his way out, and Grant gets much more to do once the comedy of doorway dalliances begins in earnest. The final half-hour is a masterpiece of romantic comedy, encompassing Dunne's hilarious performance while pretending to be Grant's drunken, striptease-performing sister, and the sweetly, subtly funny finale at the cabin. The film works, not only because of Grant's masterful performance, but because McCarey continually finds fascinating ways to visualize the rather stock situation here, a love triangle (or quadrangle) that must eventually resolve itself in the only way possible from the very beginning, given the mores of the time. Never mind that, in the film's marriage, Lucy is not really unfaithful to Jerry, while Jerry quite possibly is unfaithful to her. In a true Hollywood double standard, notice that the woman must explain the inconsistencies of her story, convincing her husband that she did nothing wrong, while the husband's lies are quite literally forgotten. No one ever mentions Jerry's fake trip to Florida or what he really did again. "Things are just the same as they always were, only you're the same as you were too, so I guess things will never be the same again," Lucy says in the final scene, a clever tongue-twister that also suggests both the film's roundabout return to the status quo, and the Hollywood morality secretly governing this story of a marriage lost and found anew.


Excerpt from Ed Howard's Review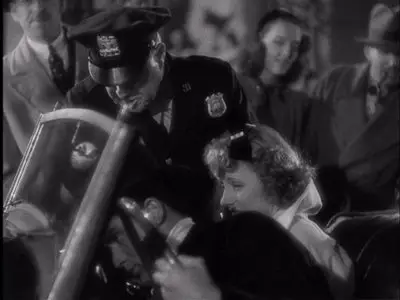 Special Features:
- Digitally Mastered Audio & Video
- Remastered in High Definition
- Bonus Trailers
- Interactive Menus
- Scene Selection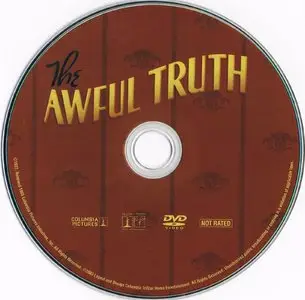 Download:










Interchangable links.
Thanks to zloinaopako.
No More Mirrors.