DVDRip | Gipsy language | 672х384 | XviD, ~1693 kbps | MP3, ~192 kbps | 1.37 GB
Genre: Punk Opera, Music
Gérard Mortier, the director of the Paris National Opera, was definitely taking a risk when he invited the Serb film director Emir Kusturica to create a new work here. Put simply, Mortier was also asking a traditionally conservative audience to embrace a so-called gypsy punk opera, with amplified orchestra and voices, pop-up décor, a flock of geese and a heavy dose of Balkan magical realism.

Indeed, with "Le Temps des Gitans" (Time of the Gypsies), an adaptation of Kusturica's 1988 award-winning movie by the same name, it is his entire idiosyncratic world that has been brought to the stage of the Bastille Opera.

Closer to riotous spectacle than lyric opera, the 100-minute single act show is held together as much by its imaginative staging as by a score that alternates between folksy gypsy music and hard rock. The voices blasting out of banks of loudspeakers in turn seem closer to those heard in musical comedy than in Mozart or Verdi.

"The opera is going to be how Monty Python could have imagined opera," Kusturica, 52, told reporters during rehearsals. "Sometimes it is a parody of opera, sometimes it is a self-parody."

It is also, in a sense, what Kusturica's cultish followers might have expected of the Sarajevo-born director of "When Father Was Away on Business" and "Underground," which won the Palme d'Or at the Cannes film festival in 1995, as well as of "Black Cat, White Cat," "Arizona Dream" and "Time of the Gypsies," perhaps his most popular film, for which he won the award for best director at Cannes in 1989.
More info in oficial site
Stars:
Ahmed - Nenad Jankovic (Dr Nelle Karajlic)
Brandes - Ognjen Sucur
Grand Mother - Gorica Popovic
Azra - Milica Todorovic
Perhan - Stevan Andelkovic
Danira - Marijana Bizumic
Azra's Mother - Natasa Tomic
Gamblers - Stanko Tomic, Zlatko Sakulski
The No Smoking Orchestra is:
Nenad Jankovic (Dr Nelle Karajlic) - vocals
Dejan Sparavalo - violin
Drazen Jankovic - keyboard
Goran Popovic - tuba
Nenad Petrovic - sax
Goran Markovski - bass
Zoran Marjanovic - percussions
Ivan Maksimovic - guitar
Zoran Milosevic - accordion
Stribor Kustirica - drums
Run time:
~107 min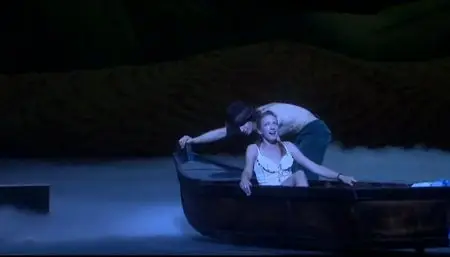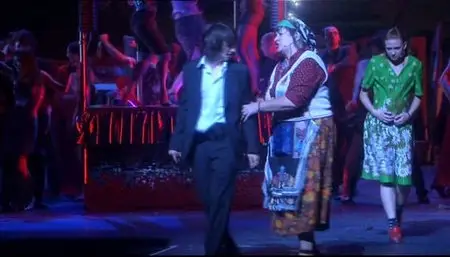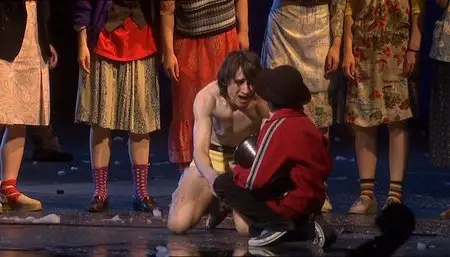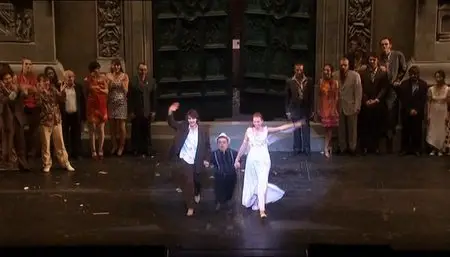 Download full movie Time Of The Gypsies with "The No Smoking Orchestra" - by Emir Kusturica (2007)