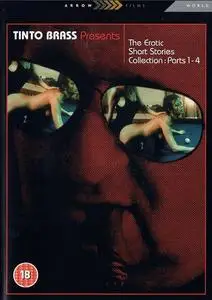 Tinto Brass Presents Erotic Short Stories: Part 4 (1999)
DVDRip | AVI | 640x480 | DivX @ ~1600 Kbps | total: 78 min | total: 982 Mb
Audio: Italiano MP3 @ 128 Kbps | Subs: English (idx/sub)
Genre: Comedy, Fantasy, Erotic
Tinto Brass presents Erotic Short Films is a set of four disks, each of which contains three shorts in the Italian language. The last in a four part series of erotic short stories made under the guidance and inspiration of the "King of Erotica". These sexy tales are directed in the Tinto Brass style by some of the most talented new Italian directors working today. The collection came about as the result of an erotic film festival held by the legendary director of erotica, Tinto Brass. He picked his favorite twelve from more than 500 entries, and put them on DVD. Eleven of them run about 30 minutes each and had never been seen before. The twelfth runs about an hour and was released previously on its own disk. Although this project is ambitious and the collection has been supervised by Brass, its existence is not widely known. Brass has produced the films as well as making his trademark cameo appearances.
––––––––––––––––––
Story 1: Sogno aka Dream (1999) (27:35)
Director
: Nicolaj Pennestri
Starring
: Yulia Mayarchuk, Mauro Lorenz
A beautiful woman falls asleep on an isolated beach and starts dreaming about bizarre meetings with a truck driver and a courier. Dreams then mix with reality.
(click to enlarge)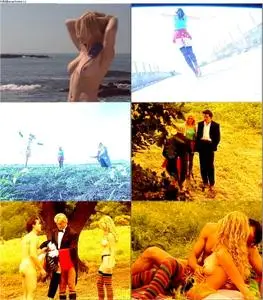 ––––––––––––––––––
Story 2: Rapporti Impropri aka Improper Relations (1999) (27:12)
Director
: Massimiliano Zanin
Starring
: Victoria Di Stefano, Rossella Seno, Nino D'Agata, Argia Bignami
A cousin comes over to visit and turns the household upside-down as she seduces almost all her relatives. Brass has a great cameo at the end.
(click to enlarge)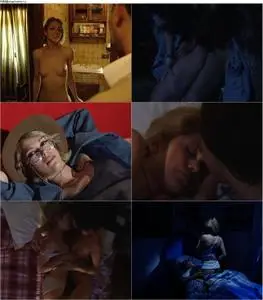 ––––––––––––––––––
Story 3: Ultimo metrò aka The Last Subway (1999) (23:32)
Director
: Andrea Prandstaller
Starring
: Debora Cali, Yarno Berardi, Sasa Vulicevic, Angelo Tanzi
While waiting for her train, a woman performs a striptease for a guy waiting at the opposite track.
IMDB
(click to enlarge)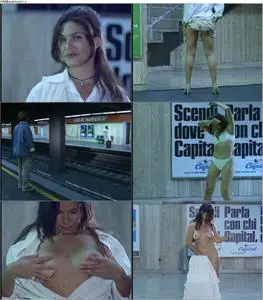 =====================
Tinto Brass Presents Erotic Short Stories Part 1(1999)
Tinto Brass Presents Erotic Short Stories: Part 2(1999)
Tinto Brass Presents Erotic Short Stories: Part 3 (1999)
More in My Blog