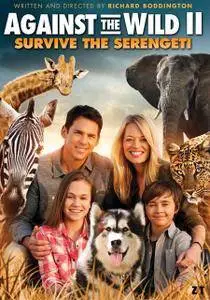 Against the Wild 2: Survive the Serengeti / Une famille en péril 2 (2016)
WEBRip | AVI/XviD 2007 Kbps | 91 min | 720x400 | Audio: French (dubbed) | MP3 2 Ch 128 Kbps | 1.37 GB
Genre: Adventure | Director: Richard Boddington
Ryan et Emma sont en route pour rejoindre leur père qui travaille dans une mine du Serengeti, en Afrique. Mais leur avion est abattu par des troupes rebelles. Indemnes, les enfants décident de poursuivre le voyage. Ils sont accompagnés par Chinook, le chien du directeur de la mine.
IMDB
screenshot