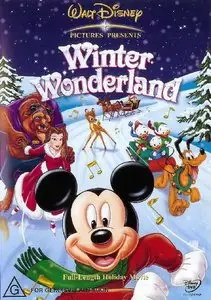 Walt Disney Winter Wonderland
DVDRip | ENG | AVI | XVID | 749x576 | 00:47:17 | MP3 192kbps | 693 Mb
Release Date: 2007 | Genre: Animation, Comedy
Mickey and his friends, Belle, Bambi and Donald, all come together for a Christmas compilation of fun. Includes: 'Once Upon A Wintertime', 'Bambi On Ice - Movie Clip', and 'Wart Pulls Sword From Stone - Movie Clip'.
Includes 2 bonus clips from the DVD "The Grasshopper and the Ants" and "Lend a Paw".
This is really an amalgam of bits and pieces from other Disney shorts and is similar to the 1982 christmas special "A Disney Christmas Gift"
Screenshots: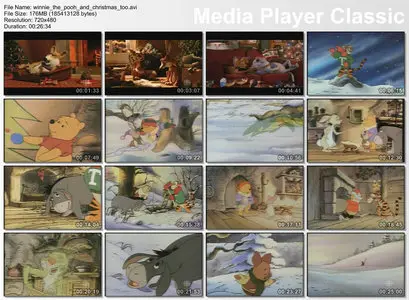 Download:
http://hotfile.com/dl/21689183..._H.264_KIDZCORNER.rar.001.html
http://hotfile.com/dl/21689203..._H.264_KIDZCORNER.rar.002.html
http://hotfile.com/dl/21689265..._H.264_KIDZCORNER.rar.003.html
http://hotfile.com/dl/21689271..._H.264_KIDZCORNER.rar.004.html
Mirror:
http://rapidshare.com/files/32...IO_IN_H.264_KIDZCORNER.rar.001
http://rapidshare.com/files/32...IO_IN_H.264_KIDZCORNER.rar.002
http://rapidshare.com/files/32...IO_IN_H.264_KIDZCORNER.rar.003
http://rapidshare.com/files/32...IO_IN_H.264_KIDZCORNER.rar.004
You can use FFSJ to join files:
http://hotfile.com/dl/20727125..._Join_And_Split_Files.rar.html
My blog:
http://avaxhome.ws/blogs/IamD