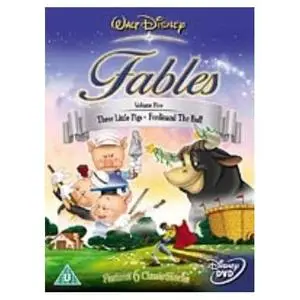 Walt Disney's Fables - Vol. 5
DVD | English | Dubbed, Full Screen, PAL | Run Time: 55 minutes | Dolby Digital 2.0 Stereo | 720x576 | frames 25 | 3.43 Gb | DVD Release Date: 131 May 2004
Studio: Walt Disney Home Video | Animated | Subtitles: English, German, French, Italian, Spanish
Presenting Walt Disney Fables… a series of unforgettable tales told through captivating music, brilliant animation and colourful characters - Disney storytelling at its very best!
These six favourite Disney animal tales offer classic fun for everyone. The Academy Award winner Three Blind Musketeers chronicles the wonderful misadventures of this courageous trio.
In Three Little Pigs, the Big Bad Wolf has paws full when he tries to swimmingly snare the Three Little Pigs. And when he dons disguises and trains his own troupe of little ones, Three Little Wolves hilariously erupts into a chorus of everyone "Crying Wolf."
Explore the magic and mysteries of the Easter Rabbits in Funny Little Bunnies, and watch Lambert The Sheepish Lion in wonder when a lovable, shy lion finds the courage to protect his adopted family of ewes and rams.
Ferdinand The Bull, another brilliant Academy Award winner, takes us inside a Madrid Bullring when flower-loving Ferdinand is mistaken for a fierce fighter following a timely bee sting.
Extra features: Donald Treasure Hunt Game
Screens: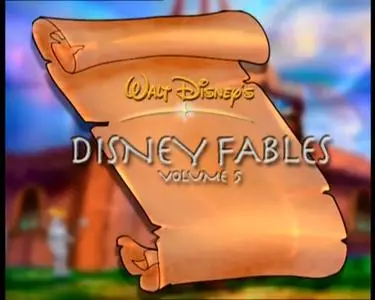 Download
Please do not post mirrors!