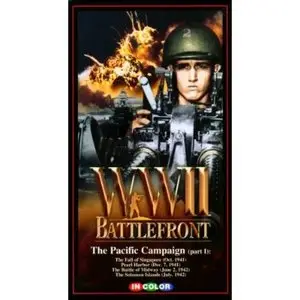 World War II (WWII) Battlefront: The Pacific Campaign Part I - Pearl Harbour
DVD | 2004 | English | 00:22 | XviD - 2163 Kbps | 640x464 | 25 fps | MP3 128 kbps avg | 360 MB
Genre: Documentary
Pearl Harbor (December 7, 1941) On December 7, 1941 during a two hour surprise attack on the American Pacific fleet anchored at Pearl Harbor, Japanese Navy Pilots score a near complete victory. Almost 85% of the American fleet is either damaged or destroyed. Air bases are strafed and 2,500 Americans are killed. It is one of the most devastating losses in the history of the United States Navy and a pivotal moment in World events by bringing the U.S. into World War II.