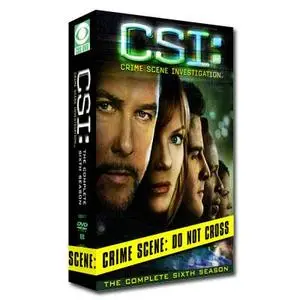 CSI - Los Vegas Season 7 Episodes 14-16

720 x 576 Xvid | English | AC3/MP3 Audio | +/- 400 MB per Episode
Info:
This show follows the nights of the detectives working at the Las Vegas Police Department Crime Scene Investigations bureau. Being the second busiest crime lab in America, CSI officers use the best scientific and technical methods to solve puzzles and catch criminals. Written by Steve Richer
The Las Vegas PD Criminalistics Division is the #2 crime lab in the US, solving crimes that practically every other crime lab has given up on. Led by hard-nosed Captain Jim Brass and quirky Gil Grissom, they track down perpetrators using scientific analysis and the occasional leap in logic.
Link:
Apparently
Ftp2share
Is
down
and giving major problems so here is
Alternative link

http://rapidshare.com/files/17512963/CSI_SE7_EP_14_16.rar
Password if any is 123456
http://www.ftp2share.com/file/37523/CSI_SE7_EP_14_16.rar.html