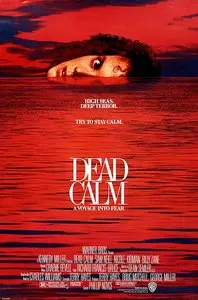 Dead Calm - 1989
DVD rip | XviD@ 1770 kbps | 1.36 GB | 1:36:21 | 720x296 | AC3@192 kbps | 23.97 fps
English | English, Spanish, French and Dutch soft subtitles | Thriller/Drama
A married couple sail the Pacific Ocean to forget a tragic accident. After a month at sea, they sight a mysterious yacht and are boarded by its lone surviving crew member. When the husband discovers the yacht's terrible secret, the crewman goes wild, kidnapping his wife and taking his ship. Terror on the high seas is center stage as the husband fights to keep the mystery yacht afloat and his wife battles the psychotic who's assumed control of their ship.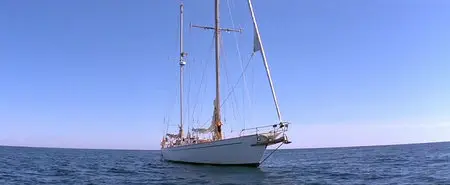 A young couple, trying to get over the death of their child, go on a cruise along the coral reef in their own private yacht. After many days at sea they come upon a boat with only one survivor. The man comes aboard their ship and almost immediately begins to act erratic. Tensions slowly rise until it becomes obvious that this man is a full blown psychotic who has killed everyone on the first boat and plans to do the same to them.

In many ways this has a foundation to a perfect thriller. The two main characters are sensible and intelligent people who just happen to be at the wrong place at the wrong time. Like with every thriller their are a few minor loopholes, but overall the situations are done in a believable fashion with no extreme jumps in logic. The script is tight and the suspense consistent. The action comes naturally through the scenarios and is not forced or played out too long. Having it take place at sea gives it a very distinct flavor. The limitations of the setting actually makes it even more creative. It also hits on one of the main ingredients of fear which is isolation.