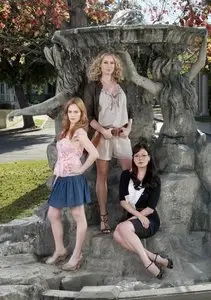 Eastwick
Season 1 Episode 11
English | 0:41:17 | 624x352 | NTSC (23FPS) | XVID | MP3 128 KBPS | 350 MB
Genre: Fantasy

A mysterious man bestows unique powers to three women.
Making a pact in which they will never reveal what they did to Jamie, the ladies realize they must choose their separate paths and abandon their powers, while a guilty Joanna attempts to help Penny find closure. Meanwhile, the friendship between Kat and her hot new neighbor comes to a halt when the fact that he came to Eastwick with his young son and a dark secret, is exposed. Also, Darryl returns to Eastwick with the truth behind his mysterious past, which complicates things for Roxie, Kat and Joanna.
RapidShare
Part 1
Part 2