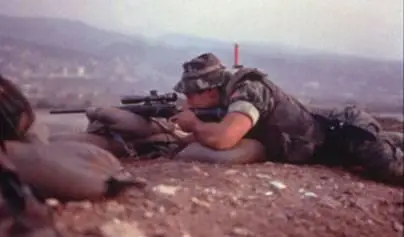 History Channel- SNIPERS: One Shot One Kill
Video: XVID 640x480 29.97fps| Audio: MPEG Audio Layer 3 44100Hz stereo 128Kbps| 00:42:11| 348MB| English

The Marine Sniper, efficient not only in marksmanship, but in reconnaissance and stalking, has become one of the United States' most prized answers to the unknown evils of modern-day warfare. The History Channel journeys from the jungles of Vietnam to the urban outposts of Africa and Eastern Europe, to observe these snipers watching…waiting…firing. One shot…One Kill.
no psw
*links are in txt file