This DVD is fantastic & I dont use that term lightly. I find most art instruction books & vids just rehash the same old things & never give me the real fundamental info I need.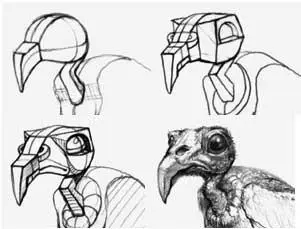 This one focuses on constructing the form through anatomy etc. But even more valuable (to me anyway) it really goes in depth into constructing the form in 3D & perspective.
Until I watched this I had only a basic grasp of perspective but this makes it all really clear & IMHO is about the best resource Ive ever come across on these subjects.
Here's the website for it:
http://www.draw123.com/animals/howtodrawanimals01.html
Its a good quality divx rip of the dvd. Please let me know if Ive done something wrong as I am totally new to torrents.
Enjoy & please seed! Ive have a lot of art instruction books & vids to share & am loving the resources Ive found here already. Thankyou to all the sharers!
Link :
http://www.ftp2share.com/file/10222/How to Draw Animals.html