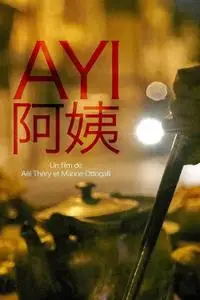 Ayi (2019)
WEB-Dl 1080p | MKV | 1920x1080 | x264 @ 4912 Kbps | 69 min | 2,46 Gb
Audio: Mandarin (官话) AAC 2.0 @ 192 Kbps | Subs: English and Chinese (中文) (both hardcoded)
Genre: Documentary
Ayi is 50 years old. She has witty eyes and long black hair falling down her back. She comes from Anhui, a rural area of Eastern China and doesn't have a "Hukou," the residential permit that allows her to work and live legally in Shanghai. Yet, she has been cooking for 20 years in the streets, in an old Shanghai's neighborhood soon to be demolished.