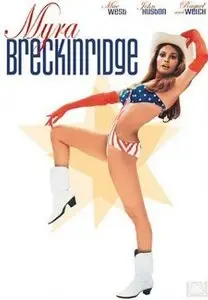 Myra Breckinridge (1970)
XVID 720x304 25.00fps 1199Kbps | English MP3 stereo 128Kbps | 01:30:19 | 865 MB
Comedy | Starring: Raquel Welch, Farrah Fawcett, Mae West, John Carradine
Myron Breckinridge is waiting for his sex-change operation while a stoned surgeon stumbles into the operating room. Before the drugged doctor begins Myron's operation, he counsels him. Myron persists and the doctor goes through with it. An enthusiastic audience observing the operation applauds the medical achievement and rises in a standing ovation. After the operation, Myron arrives in Hollywood as Myra while in the rest of the film Myron pops up from time to time as Myra's alter ego. Find out WHY Hollywood hated this movie…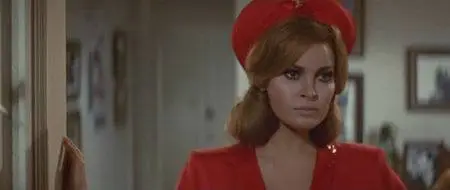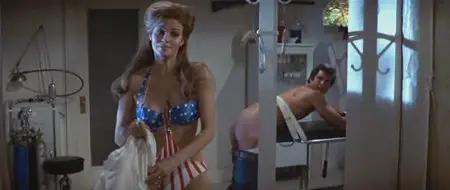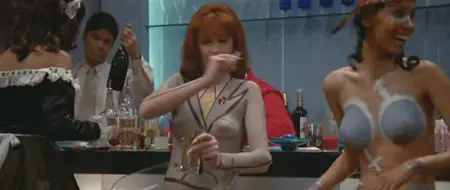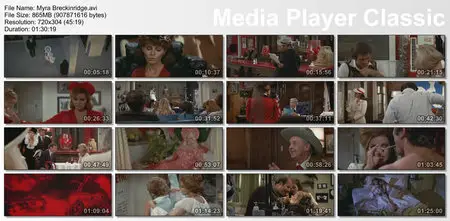 # Upon its release, the film was met not merely with atrocious reviews, but critical condemnation that crossed the line into moral indignation. The review in the July 6, 1970 edition of "Time Magazine" was entitled "Some Sort of Nadir" (referring to the scene where Myra anally rapes Rusty with a strap-on dildo). The review became famous for its opening line: "Myra Breckinridge is about as funny as a child molester."

# It was not so much the box office failure as the complete and utter critical failure of the movie - a reception that could only be termed as "disastrous" - that wrecked the careers of director Michael Sarne and actor Roger Herren. The critical and financial flop also seriously hurt Raquel Welch, who never achieved the true star status that had been predicted for her.

# Rex Reed wrote a piece for the August 1970 edition of "Playboy Magazine" trashing the film and predicting it was so bad, it would never be released.

# This was Mae West's first film in 27 years.
Some 40 years later we can say that this movie was definitely ahead of its time. Too nihilistic, too queer, too sarcastic, and that is why Hollywood establishment hated it so much. Classic B&W inserts remind me of Bertolucci's "The Dreamers", but probably Bertolucci did it just like in Myra? And sorry for Raquel Welch's career, she couldn't know this role would be a disaster for her resume. Otherwise it's worth watching just for the sake of its weirdness, Mae West's comic talent at the age of 78(!) and of course, Raquel Welch's unforgettable eyes :))