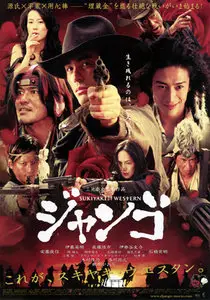 Sukiyaki Western Django (2004)
DVD-Rip | XviD,888 kb/s | 720 x 400 | Stereo, 128 kb/s | English | 680 Mo
Realisator: Masa Nakamura / With: Hideaki Ito, Masanobu Ando, Shun Oguri, Quentin Tarantino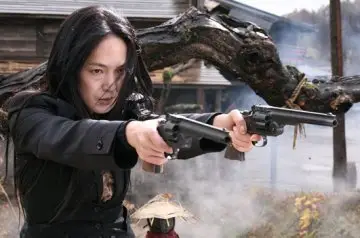 Inspired by the historical rivalry between the Genji and Heike clans, which ushered the era of samurai dominance in Japanese history, Sukiyaki Western Django is set "a few hundred years after the Genpei War". The Genji and Heike gangs face off in a town named Yuta in Nevata, while a deadly gunman comes into town to help a prostitute get revenge on the warring gangs. The film contains numerous references both to the Gempei War and to Wars of the Roses, not to mention Yojimbo and Fistful of Dollars.
Deleted by RapidShare