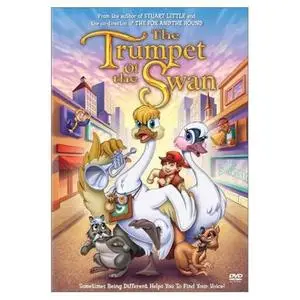 AVI DivX video 166kbps 640x352 audio MP3 128kbpd
699MB 72min english language
Young mute trumpeter swan Louie yearns to have a voice. He leaves his family's nest to learn to read and write in order to express himself. After befriending a young schoolboy named Sam, Louie learns to communicate and returns home with a chalkboard on which he writes messages for communication–but then decides that learning the trumpet would truly allow him to express himself. After Louie's father (voiced by SEINFELD's Jason Alexander) steals a trumpet for him, Louie must pay for it to restore his father's honor. He then sets out to become a world-class trumpeter, demonstrating the importance of expressing one's self. This delightful musical was based on the classic childrens' book by E.B. White (STUART LITTLE, CHARLOTTE'S WEB).