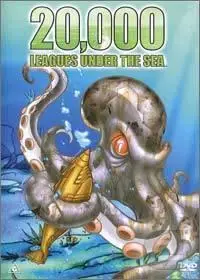 AVI DivX video 160kbps 544x400 MP3 128kbps
699MB 74min english language
Journey beneath the ocean waves to discover a larger than life adventure. Captain Nemo commands the Nautilus in Jules Verne's epic masterpiece. The force and frailty of genius come together when an expedition is sent to catch the submarine and its renegade commander.