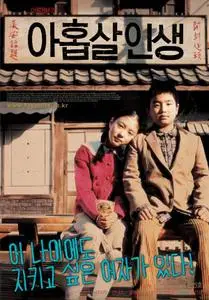 When I Turned Nine [ Ahobsal insaeng (2004) ]
700 Mb | 704 x 384 | XviD | 23.976 fps | 110 kbps JS LAME | 106 min approx | Korean with English srt subs | Genre: Drama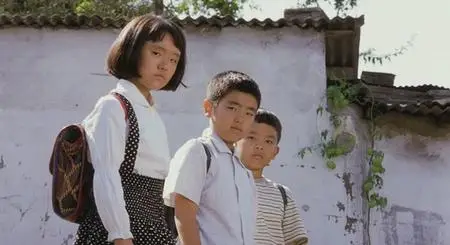 When I Turned Nine" is a film based upon the bestselling novel of the same title by WE Kee-cheul.
The original novel, which tells a story of a nine year old boy and his journey through 'the first ninth year of his life,' received a rave review for its delightful and touching storytelling and became the national bestseller with over 1 million copies sold nation wide.
In 2002, "When I Turned Nine"'s sensation was revived when it was featured on a popular reading promotional program on television.
It again reached #1 on National Bestseller List and stayed for 7 weeks (July 10 ~ August 27, 2002), thus becoming the bestselling novel of 2002.
Since its first publication in 1991, "When I Turned Nine" steadily gained its popularity among teenage readers, as well as readers in their 40s and 50s.
In the motion picture of "When I Turned Nine", the filmmaker successfully captures the magic of this heartwarming emotional story and beautifully presents it on the silver screen. It is guaranteed to be the sensational masterpiece that will bring laughter and tears to the audience.
Cast(Credited cast)
Seok Kim … Baek Yeo-min
Se-yeong Lee … Jang Woo-rim
Myeong-jae Kim … Shin Ki-jong
Ah-hyeon Na … Oh Geum-bok
Baek-ri Park … Black Swallow
Seon-kyeong Jeong … Yeo-min's mother
Dae-han Ji … Yeo-min's father
rest of cast listed alphabetically:
Ae-Yeon Jeong