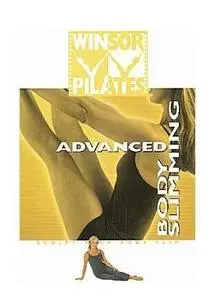 Winsor Pilates Advanced Body Slimming
AVI DivX | Video: 167 Kbps | 544 x 352 | MP3 128 Kbps
189 MB | 19 min | English language
This 19-minute Pilates routine ups the intensity by moving more quickly than most. Instructor Mari Winsor starts with the traditional sequence of the hundred-the rollup-the rollover, moving briskly through the repetitions and with little pausing between the exercises. After rolling like a ball and single leg circles, Mari leads you right into the series of five, increasing the intensity by adding a second set of faster repetitions to each move. Other exercises included in this workout are leg kicks, back stretch, child's pose, the neck pull, the jackknife, swimming, several teaser variations, heel beats, and some of the side kick series. You'll end with a few additional side kick exercises performed on the knees (tough!) and finally the seal.