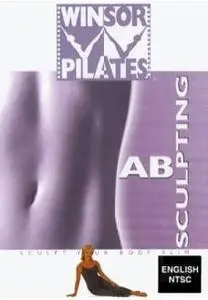 Winsor's Ab Sulpting Pilates (DVD-Rip)
AVI DivX | Video: 163 Kbps, 560 x 400 | MP3 128 Kbps
159 MB | 16 min | English language
Nearly 100 years ago, this unique fitness approach was developed by fitness pioneer Joseph Pilates. His simple mat exercises were the starting point of todays Pilates revolution. Today, 51 year old specialist Mari Winsor has taken the proven Pilates mat exercises to an even higher level which helps you achieve even better results.The key to it is "dynamic sequencing". You get a low-intensity, calorie burning exercise program so you can sculpt your body slim in as little as 20 minutes a day, just 3 times a week!
Mari Winsor's Ab Sulpting Pilates workout will get you the flatter defined stomach you've always dreamed of. In Pilaes, the midsection is called the "Powerhouse" for a reason. Specific techniques are designed around your core or center which is the abdominal. Learn how every exercise that you do starts from the center of your body. Combined with a sensible eating plan, these exercises will help you shrink, shrink, shrink your waistline and get a great sexy midsection in no time at all!