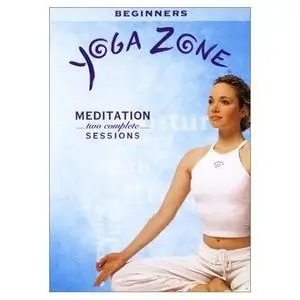 Yoga Zone Meditation (DVD-Rip)
AVI DivX | Video: 170 Kbps, 560 x 416 | MP3 128 Kbps
599 MB | 60 min | English language
Yoga may build strength and tone muscles, but there's much more to this ancient art than just a trendy way to get fit. In this two-session tape, Alan Finger introduces some of the techniques yogis have used for centuries to quiet the mind and experience extended states of peace. He begins each session with what he calls "premeditative" asanas, physical poses like Dandasana or the potted-palm series that prepare the body for the intensive stillness of meditation. In the first session, he then concentrates on breathing techniques, including alternate nostril breathing and the Kriya breath, as well as the use of a mantra to calm your mind if it's feeling restless. In the second session, he has students visualize geometric shapes representing the body's chakras, or energy centers. Both sessions strike a pleasant balance between guided instruction and quiet sitting, and together they provide the basic tools a beginning student needs to establish his or her own meditation practice. Best of all, Yoga Zone: Meditation urges students to take the tranquility, wisdom, and creativity accessed during meditation and put these qualities to work in their everyday lives.