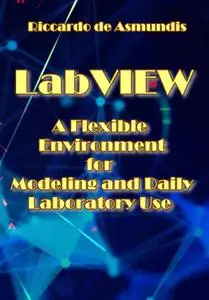 "LabVIEW: A Flexible Environment for Modeling and Daily Laboratory Use" ed. by Riccardo de Asmundis
ITexLi | 2021 | ISBN: 1839688416 9781839688416 1839688408 9781839688409 1839688424 9781839688423 | 161 pages | PDF | 22 MB
This book examines many of these applications, including modeling, data acquisition, monitoring electrical networks, studying the structural response of buildings to earthquakes, and more.
The LabVIEW software environment from National Instruments is used by engineers and scientists worldwide for a variety of applications.
Contents
1. Analyzing and Presenting Data with LabVIEW
2. TeraVision: A LabVIEW Software for THz Hyper-Raman Spectroscopy
3. Cost-Effective Interfaces with Arduino-LabVIEW for an IOT-Based Remote Monitoring Application
4. LabView and Connections with Third-Party Hardware
5. LabVIEW and Open Embedded System
6. Certain Applications of LabVIEW in the Field of Electronics and Communication
7. Advanced Modeling of Single Degree of Freedom System for Earthquake Ground Motion Using LabVIEW Software
8. LabVIEW as Power Disturbances Classification Tools
9. Digital System Design
1st true PDF with TOC BookMarkLinks
More :
You find here