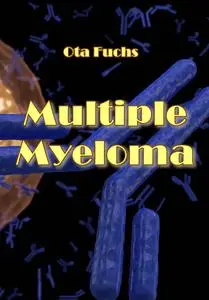 "Multiple Myeloma" ed. by Ota Fuchs
ITexLi | 2021 | ISBN: 1839686219 9781839686214 1839686200 9781839686207 1839686227 9781839686221 | 110 pages | PDF | 9 MB
This book deals with the diagnosis and treatment of multiple myeloma. Multiple myeloma is a plasma cell disorder, the prognosis of which has dramatically improved in the last years thanks to new immunomodulatory drugs, proteasome inhibitors, and monoclonal antibodies, in relapsed/refractory disease and a diagnosis.
Chapters cover such topics as prognostic and predictive factors in newly diagnosed multiple myeloma, treatment approaches, antibody therapies, and three-dimensional (3D) models mimicking multiple myeloma bone marrow–microenvironment interactions.
Contents
1. Introductory Chapter: Oral Selinexor, a Selective Inhibitor of Nuclear Export in the Treatment of Patients with Multiple Myeloma Refractory to Proteasome Inhibitors, Immunomodulatory Agents and Monoclonal Antibodies
2. Prognostic and Predictive Factors in Newly Diagnosed Multiple Myeloma Patients with Early Mortality with Prediction Matrix and Three and Five-Year Overall Survival
3. Treatment Approaches of Multiple Myeloma
4. Antibody Therapies for Multiple Myeloma
5. The Modern Age of Monoclonal Antibodies: The Revolution of Daratumumab
6. Pleural Effusion Secondary to Multiple Myeloma: Is Daratumumab an Effective Treatment? A Case Report
7. 3D Models of Surrogate Multiple Myeloma Bone Marrow Microenvironments: Insights on Disease Pathophysiology and Patient-Specific Response to Drugs
1st true PDF with TOC BookMarkLinks
More :
You find here