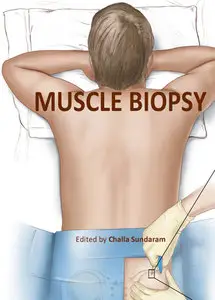 "Muscle Biopsy" ed. by Challa Sundaram
InTeOpP | 2012 | ISBN: 9533077786 9789533077789 | 162 pages | PDF | 10 MB
This book provides the advances in the basic techniques of muscle biopsy for a neuroscientist. The deals with the procedure and interpretation of muscle biopsy, its use in the culture of myotubes and membrane transport studies.
Muscle biopsy is an important technique to investigate mitochondrial dysfunction and the mitochondrial DNA integrity in oxidation.
Phosphorylation in various metabolic diseases like obesity, type 2 diabetes mellitus and peripheral vascular disease is explored in the other chapters with detailed descriptions on methodology.
Contents
Preface
Part 1 Muscle Biopsy: Procedure and Interpretation
1 Percutaneous Muscle Biopsy: History, Methods and Acceptability
2 Approach to the Interpretation of Muscle Biopsy
Part 2 Muscle Biopsy: Biomedical Research
3 Generation and Use of Cultured Human Primary Myotubes
4 Membrane Transport in Human Skeletal Muscle
Part 3 Muscle Biopsy: Metabolic Diseases
5 Evaluation of Mitochondrial Functions and Dysfunctions in Muscle Biopsy Samples
6 Metabolic Exploration of Muscle Biopsy
7 Skeletal Muscle Mitochondrial Function in Peripheral Arterial Disease: Usefulness of Muscle Biopsy
with TOC BookMarkLinks
More :
You find here