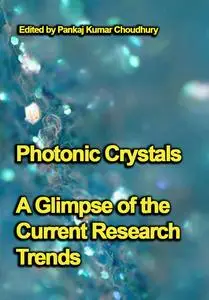 "Photonic Crystals: A Glimpse of the Current Research Trends" ed. by Pankaj Kumar Choudhury
ITExLi | 2019 | ISBN: 1839622679 9781839622670 1839622660 9781839622663 1839622687 9781839622687 | 106 pages | PDF | 14 MB
This book essentially highlights the recent developments in the arena of photonic crystal research. It is expected to be useful for expert as well as novice researchers; the former group of readers would be abreast of recent research advancements, whereas the latter group would benefit from grasping knowledge delivered by expert scientists.